Amazing New Color Grading Tool in Adobe Lightroom
Adobe has just released the sneak peek of the new Amazing Cinematic Colour Grading tool in Adobe Lightroom.
This new Cinematic colour grading tool is borrowed from the Premiere Pro Lumetri Color Panel.
New Color Grading Tool in Adobe Lightroom
Earlier this tool was available within the Adobe Premiere Pro which was having a professional option to cinematic colour grading for videos.
But now Adobe has decided to introduce this cinematic color grading tool in Adobe Lightroom as well.
Read Also:- Amazing New Sky Replacement Preset Tool in Photoshop-Powered By AI
This New Color grading tool is similar to the Split Toning Panel in the Lightroom. This new Color grading tool has the option of three-color wheels which allows you to precisely control the Highlights, shadows and midtones of the image.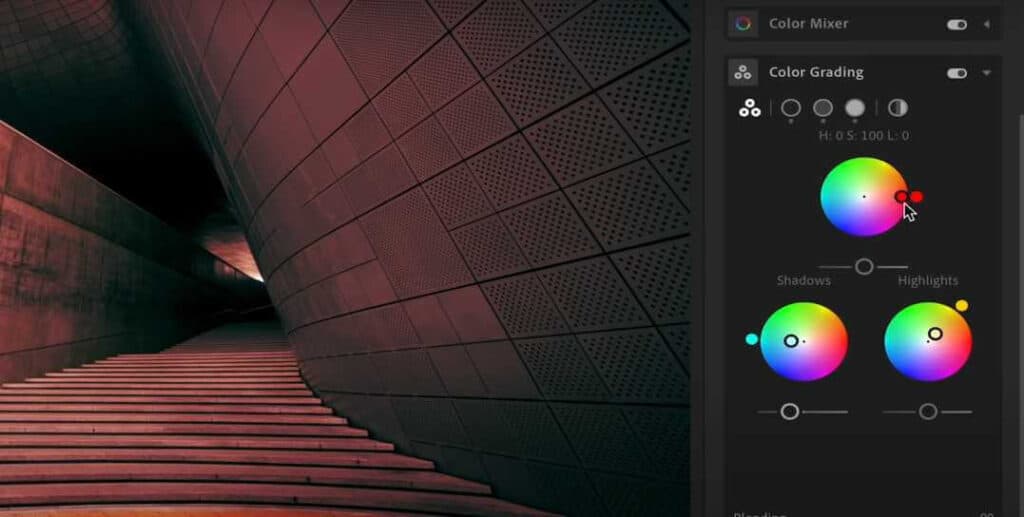 Besides this new color grading tool in Adobe Lightroom also has a 4th wheel which is a global color adjustment tool using which you can adjust the overall colors of the image.
This is good news for the Photographers and this new color grading tool makes it easier to color grade the images compared to the earlier Split Tone option in the Lightroom.
Adobe has though not announced when this new color grading tool would be available but it is expected to the one of the main updates this year.
The more information about this tool would be revealed in the upcoming Max conference of the Adobe which is scheduled to be in the October 10.
This is going to be a totally virtual event and would be totally free.
Now it is easier to get the desired look very easily. It is also not clear whether we can save the presets or the profiles specially for this tool so that we can color grade with one click.
Let us wait and watch how this new feature would work when this would be finally released. I am excited to use this feature!
How about you? Are you excited?
Comment below what are your thoughts about this new cinematic colour grading tool.