Top Features of Photoshop cc 2020
Photoshop 2020-Top Features of Adobe Photoshop CC 2020-What's New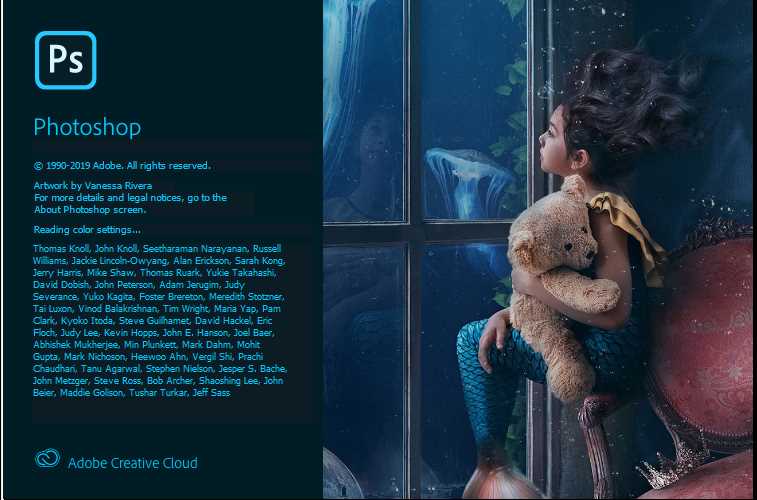 Photoshop has been updated to the latest version Photoshop cc 2020. Adobe has added some cool features to this and in this video, you will find out what are those cool new features or the top features of the Photoshop CC 2020.  Watch the video below to find out the Top features of Adobe Photoshop CC 2020.
1. New Object Selection Tool
Adobe has added a new Object Selection Tool in the Quick Selection Tool Categories. This tool is grouped with other Quick Selection Tool and Magic Wand Tool. You can access this tool by pressing 'W' on your keyboard.
If you want to select any subject you just need to draw a Marque around that subject and it would be selected and then you can remove the background easily. If you want you can choose the Lasso option within this tool which is helpful to freehand selection and refining the selection. This tool works like the Select Subject but with more control over the area.
2. New Layer Icon
With Photoshop CC 2020, Adobe has changed the Icon for new Layer. Earlier the Icon used to look like a Page but now it Looks like plus Icon.
3. New Improved Gradient Adjustment Layer
Photoshop CC 2020 has now improved gradient Adjustment Layer. The new adjustment layer is instantly applied to the image and it is very easy to change it to different Gradients unlike the earlier version, where you have to go through various steps in order to change the Gradient. Adobe Photoshop CC 2020 has also included various Gradient Presets and they have been organised based on the Colors. This helps the user to find and apply the appropriate gradient easily.
4. New Custom Shapes
Photoshop CC 2020 has now more Custom shapes and they have been grouped together based on the categories. Some of the new Shapes which are included in adobe 2020 are Trees, Animals and Flowers. Now it is very easy to find out and apply these custom shapes easily. You can choose the custom shape tool by pressing 'U' on your keyboard multiple times.
5. New Textures or Patterns
Adobe has introduced some new Patterns or textures in the Patterns Adjustment Tool in Photoshop 2020. This version has now some Tree, Grass, Fur textures or Patterns included by default and these are very good for your design or project.
6. Save to Cloud Option
Now Photoshop 2020 version has the option to save the image either to the Adobe Cloud or to the computer so that you don't have to upload your projects to the Adobe Cloud later on. This is a very useful feature if you are working with teams and don't want to take some extra step of uploading your project or images to the creative cloud library. Now you can do this from Photoshop itself.
There are certain other minor things added on the Home Page of Photoshop like your Lightroom Photoshop, Deleted Photos etc.
I hope you find this post useful. What is your favourite feature in Photoshop CC 2020? Comment below! My favourite features are Object Selection Tool and Gradient options.
Thank you!
Please consider Sharing it!